Tubes and Insulators for Thermocouples, RTD's and special Applications in Temperature Measurement
Ceramic Protection and Insulating Tubes
When it comes to safety and stability, protection and insulation tubes made of technical ceramics are the first choice for temperature measuring and control devices thanks to their robust design.
They are characterised by high temperature resistance, chemical resistance and electrical insulation properties and are therefore particularly suitable for thermocouples, resistance thermometers and special applications in extreme environments such as high-temperature processes or aggressive chemical media.
Ceramic protection tubes and insulating tubes from CeramTec are used in manufacturing devices for temperature measurement and control. Their resistance against aggressive atmospheres even in the most demanding conditions, where temperatures reach up to 1,700° C make CeramTec products the first choice.
The various CeramTec alumina ceramics used, such as Rubalit® C799 or Dimulit® C610, are characterized by their excellent electrical insulation and high mechanical strength. CeramTec also offers a slightly porous material Pormulit® C530. CeramTec protection and insulating tubes are manufactured in accordance to DIN 40680 standards.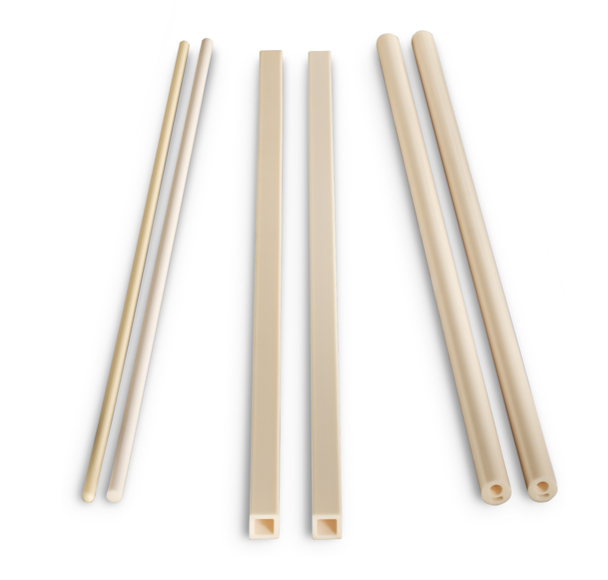 Ceramic Insulating Tubes
Insulating tubes for mounting thermocouple wires can be produced with one to ten bores. They are available either in round or oval forms with an option on inserted slots.
Ceramic Protection Tubes
Ceramic protection tubes of either Rubalit® C799 or Dimulit® C610 materials, which are closed one end, are manufactured in a single-step process and act as protective sheath against penetration from the outside atmosphere into the measurement system.
Ceramic RTD Elements
CeramTec produces multi-bore insulators for the resistance temperature detector market. The application requires a ceramic of high purity alumina with extremely tight dimensional tolerances.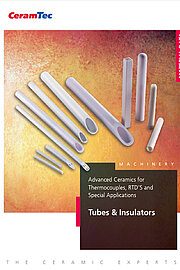 Advanced Ceramic Tubes & Insulators
For Thermocouples, RTD'S and Special Applications
Download