From smallest to large-scale applications
Advanced Ceramics for Pumps, Valves and Seals
In complex applications, as for pumps, compressors and machine components, the high-performance ceramics from CeramTec are indispensable due to their unique properties: for perfect function, better performance and process reliability, a longer service life and increased economic efficiency.
Where other materials cannot handle the specific high strain of the area of application, high-performance ceramics from CeramTec offer crucial advantages and additional benefits. This innovative material is ready for the challenges of the future.
For each application and each requirement profile – from micro-dosing pumps in medical technology to large power plant pumps – we provide economical solutions with optimum selection, combination and setup of materials as well as component design.
High-performance ceramics set standards for process reliability and performance
We have developed gliding, bearing, sealing and control technology with high-performance ceramics – with outstanding tribological, chemical and physical properties. This allows highly strained components in pumps, condensers, machines and systems to run reliably, with high economic efficiency and low wear, even under extreme operating conditions.
Leading customers worldwide – from automotive, chemicals and mechanical engineering to plant engineering and medical technology – rely on our exceptional quality and ceramics competence.

Benefit from many advantages like
Higher operational safety, longer service life
Increased process reliability
Better economic efficiency, reduced costs
Excellent wear and corrosion resistance through unique tribological properties
Variety of ceramic high-performance materials
Comprehensive product and service range, such as: Friction bearings and bushings, seals, pistons, piezo drives, ceramic wear protection, ceramic sensors, solutions for periphery systems
Reliably in top form for longer
Bearings and bushings
Ceramic slip rings, bearing bushings (for axial and radial bearings) ensure a high level of reliability during operation and long service lives for applications with liquids in pumps or gases in compressors: in mechanical engineering and plant engineering, in automotive engineering, in medical technology systems and analysis devices, all the way to coffee machines and many other areas of application. The suitable ceramic material for the respective requirements is selected based on an optimally adjusted properties profile.

Advantages of Advanced Ceramics
Best possible operational reliability with longest mean time between failure (MTBF)
Highest possible manufacturing quality
Excellent running properties – dry running or mixed friction
Outstanding gliding properties
Minimum wear, high wear resistance
Excellent resistance to corrosive and abrasive media
Excellent thermal shock behaviour, high temperature resistance
Resistance to deformation and ageing
Optimum biocompatibility
Everything running, everything tight
Ceramic seals
Customised engineering and product design with a variety of ceramic materials and material combinations make our application-optimised sealing components reliable and the first choice worldwide. For example: radial shaft seals and axial shaft seals – as mechanical seals, flat seals, valve shaft seals and piston rings. They have become an established component of pumps and pump housings in the manufacturing of devices and machines, in automotive manufacturing and in medical technology.

More about Sealings made from ROCAR®

Advantages of Advanced Ceramics
Very resistant to chemical influence, corrosion and abrasion
Optimum glide pairing – hard/hard and also hard/soft – surface quality and macro structures perfectly adapted
Excellent running characteristics
Mechanical seals in large dimensions up to 1000 mm
Tight, homogeneous ceramic structures formed through state-of-the-art production processes
Exact and reliable
Everything for your piezo micro pump
Piezo ceramics from CeramTec in micromembrane pumps, microdosing pumps and medical pumps ensure reliable flow and dosing of liquids and gases in the right quantities – for example in medical and laboratory technology, chemical analysis, biotechnology and process engineering. Piezoelectric actuators are predestined for micropump drives due to their compact size. With precision and reliability, they ensure extremely small dosing volumes, continuous flow and variable flow rates.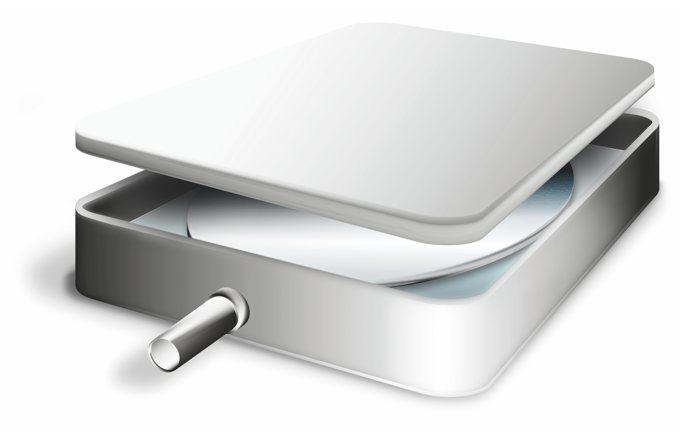 Reliable measuring
Piezo ceramics for sensor systems
CeramTec has developed piezo-ceramic high-performance materials for the different measuring applications. They fulfil their tasks with maximum reliability, even under very tough operating conditions. Combined systems are most often used, combining transmitter and receiver in one sensor.
High thermal resistance and a long service life, high coupling factors and large load constants are outstanding properties of the material.

Discover more: Piezo Ceramics for Sensor Systems
Tailor-made materials
Optimally adapted for pump engineering
The unique materials properties make high-performance ceramics from CeramTec one of the most high performing materials for especially high requirements. The properties range from wear resistance, heat resistance, temperature resistance and thermal shock resistance to biocompatibility and food compatibility. For a large number of applications, the specific mechanical, thermal, biological-chemical and electrical properties of the high-performance ceramics can be combined, developed further, optimised and coordinated. The materials groups of silicate ceramics, oxide ceramics, non-oxide ceramics and piezo ceramics allow the production of components which fulfil their task perfectly while being far superior to components made from materials such as metal or plastic. This means that high-performance ceramics are often the only solution for technical problems which cannot be implemented with conventional materials.
Resisting tough conditions
Ceramic wear protection on periphery systems
On systems connected to pumps and compressors for conveying, such as pipes, hoppers or chutes for solid, liquid or gaseous media, wear protection and wear linings made of the ALOTEC® high-performance ceramics ensure the highest level of process reliability and economic efficiency. They are indispensable where abrasive and corrosive substances are conveyed, transported and processed.
As a system supplier, CeramTec delivers everything to custom specifications and from a single source, in close cooperation with customers. The possibilities range from single ceramic plates to fully integrated wear protection systems, from standard linings and compound systems to highly complex special components in different shapes and sizes.
Whatever your complex application – please contact us. We will develop an innovative, custom-fit high-performance ceramics solution for you.