Advanced Ceramic Solutions in New Dimensions thanks to Additive Manufacturing
Additive Manufacturing with SiSiC and Al2O3
CeramTec combines the unique material properties of advanced ceramics with the unbeatable process advantages of 3D printing. This is how high-quality, additively manufactured components made of silicon carbide (SiSiC) and aluminium oxide (Al2O3) are created - in a wide variety of designs and in the shortest possible production times.
Print directly from CAD data
No tools required
Cavities and undercuts possible
Short production lead and tooling
Maximum flexibility: design changes at the click of a mouse
Digitisation of existing components possible
Simultaneous production of several components on one 3D printer possible
Our competent service team supports you in product development - from the idea to the finished product.
Do you have an idea for a 3D printing product or application? Request a feasibility study in our CeramCreator!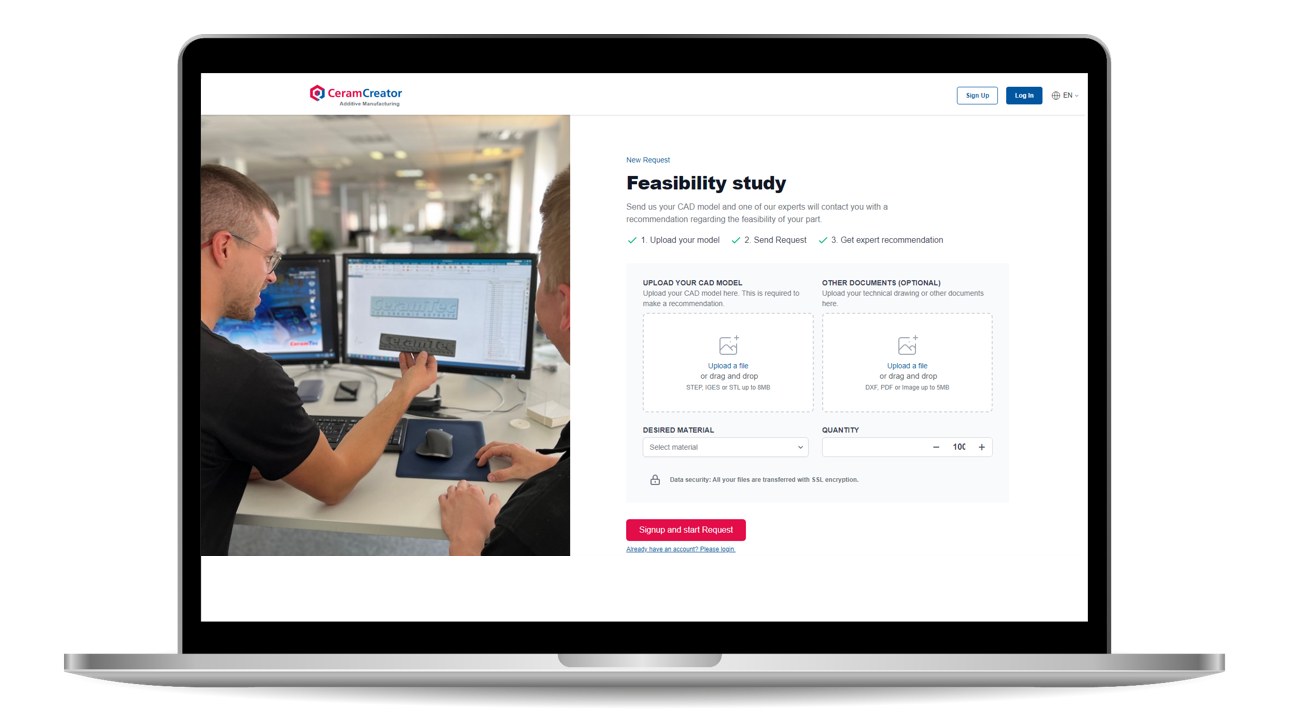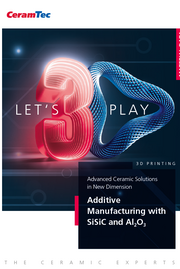 CT Top Downloads
Industrial Applications
3D Printing - Additive Manufacturing with SiSiC and Al2O3
Advanced ceramics from batch size 1 – individually designed additive manufacturing with silicon carbide and aluminium oxide
Download