SPK® Cutting Materials
SPK® CBN for Machining Applications
CeramTec has been offering cutting materials, tool systems and machining technology for hard turning for more than 25 years. The SPK® HD-LINE cutting material system was specially developed for hard turning in the high-performance range.
All HD-LINE cutting material grades have exceptional edge stability and absolutely minimised scour wear and offer high process reliability in daily use. With the CeramTec grades, the best surface finishes can be produced - from smooth to heavily interrupted cuts. Thus, the hard turning process is able to shorten process chains by completely or partially eliminating grinding operations. Complex component geometries can be created quickly and easily.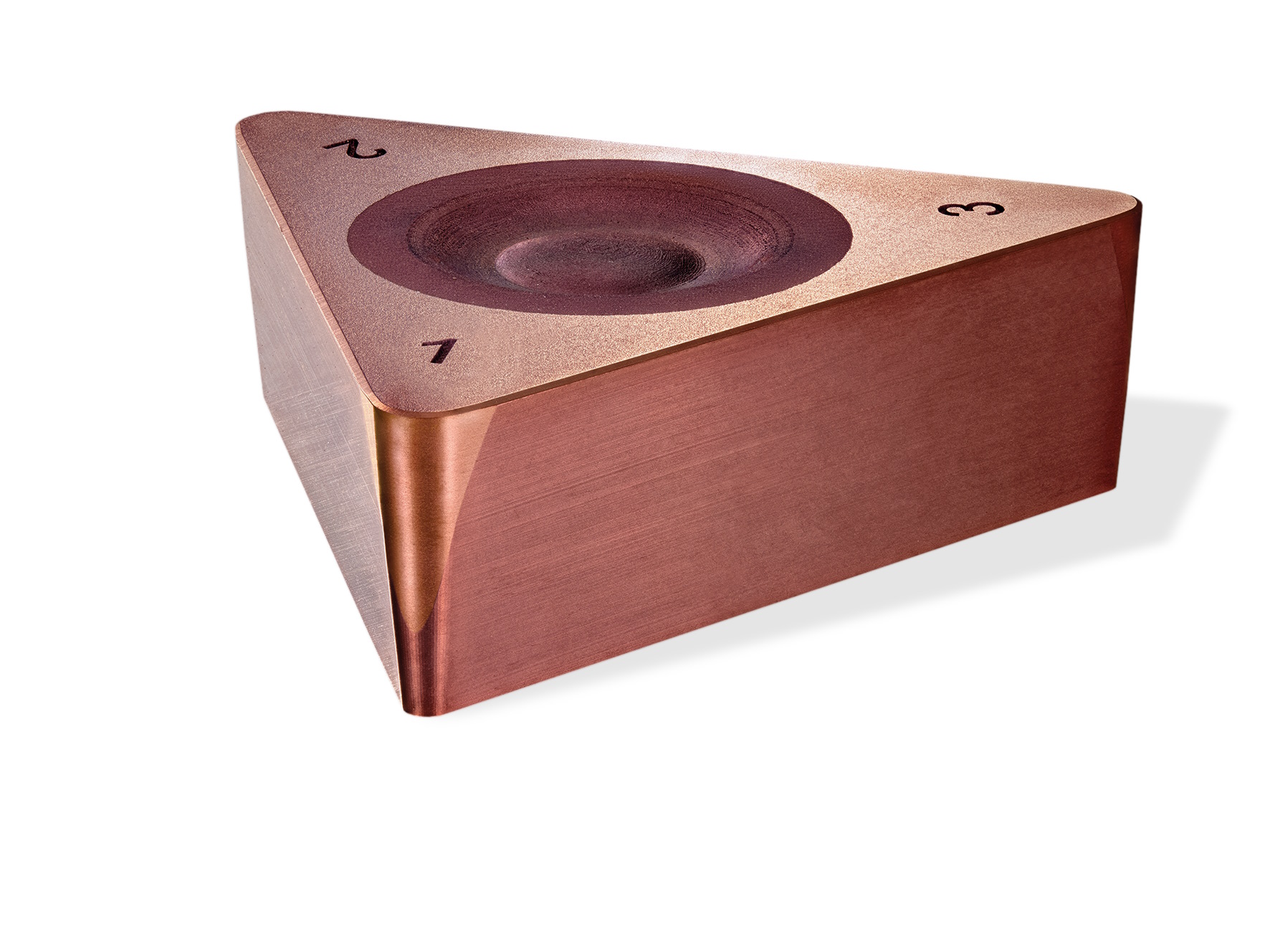 Improved Cutting Edge Geometry
The cutting edge determines the quality of the hard turning process. That is why CeramTec has taken on the cutting edge geometry, which offers numerous advantages.
It reduces cutting forces and thus enables more unstable components to be reliably machined with the highest cutting values. The displacement of the tool and the tendency to vibrate are lower. The achievable surface quality increases. More unstable components are easier to machine. Stable components can be machined with significantly higher cutting values.
The new HD-LINE PcBN cutting grades offer specialized high-performance cutting materials that help optimize hard turning processes for the full range of applications from continuous to slightly to highly intermittent cutting. Both multi-tipped and solid indexable inserts are available for hard machining. HD-LINE solid indexable inserts can be run at maximum cutting speeds up to 240 m/min with a cutting depth of up to 0.5 mm while adhering to quality requirements for process reliability and open up a larger variety of machining strategies.