The oil applicator guide is a decisive component in the melt spinning process and it is subject to extreme wear. With the specially developed high-performance ceramic material IMA87, the wear resistance and thus the service life is increased, while optimizing yarn quality due to a specially structured surface finish of the oil applicator guide.
Highest purity of the ceramic powder with a density of 3.97 g/cm3 and a very fine structure with a grain size less than 3 microns gives the innovative ceramic material IMA87 its very high Vickers hardness of 1900 MPa. Therefore, the excellent resistance to abrasion is achieved, increasing lifetime and reducing machine downtime.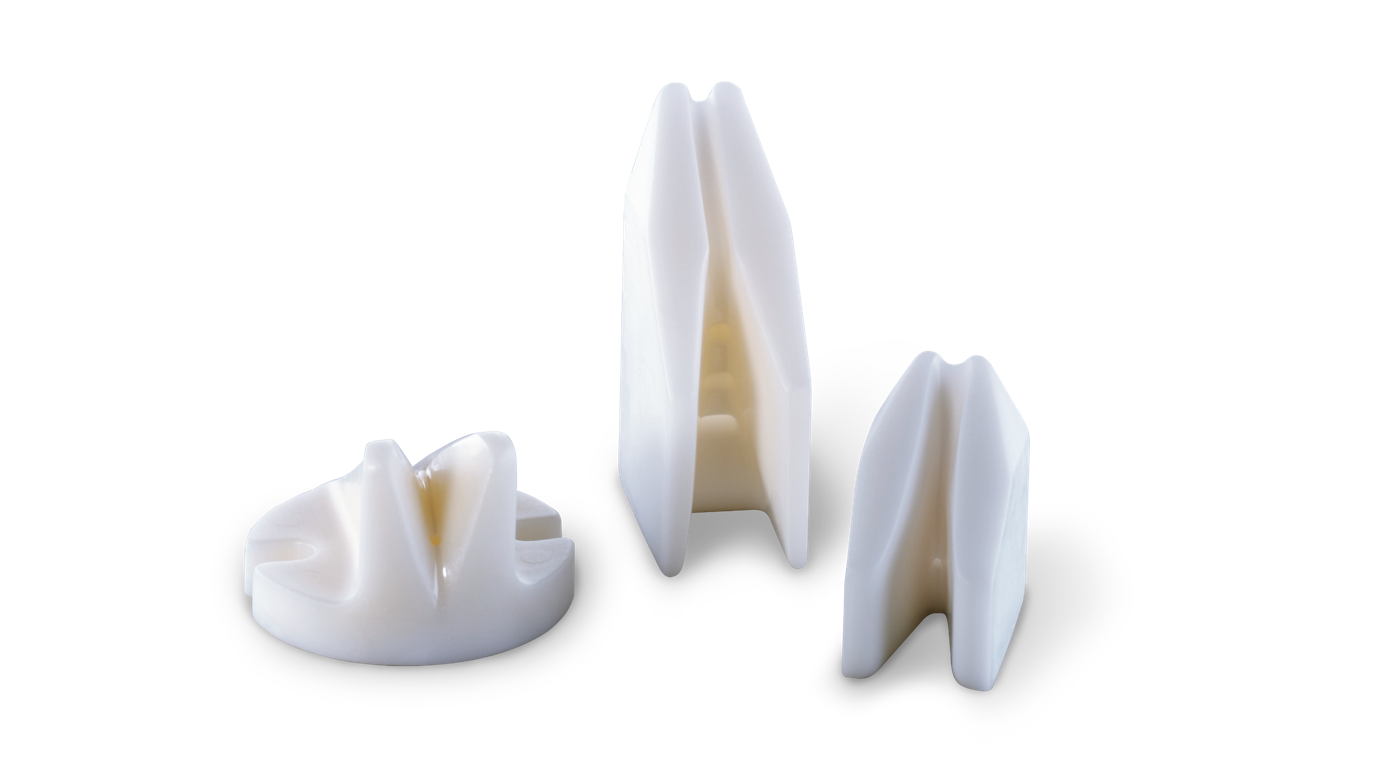 The special processing of oil applicator guides made of IMA87 ceramic provides a surface finish that reduces friction and enhances the quality of the yarn. This high-performance component is a perfect addition to CeramTec's ceramic melt spinning product range: Pigtails, spin finish applicators, traverse guides or jet plates made by the ceramic experts are used throughout the polymer fiber production process worldwide.
Direct contact to our colleagues in China
Are you interested in the Chinese market? Then get in touch with our colleagues in Suzhou, China directly!
More