Piezoceramics in the field of Security & Protection
CeramTec is a leader in the design and manufacture of electroceramics products for the security and defence markets, having developed and supplied precise and accurate components for air, land and sea applications for the past decades. Our piezoelectric ceramics and transducers are used in highly specialized applications, including sonar, instrumentation and communications systems where performance is critical.
Piezoelectric ceramic components and transducers are an essential part of sonar systems used to detect underwater objects and assist in underwater navigation and communication. Our components give a high degree of accuracy for sub-sea detecting and sensing and the development of piezoelectric composite structures has improved the image resolution of sonar systems.
Our piezoelectric ceramic is also found in hydrophones, torpedo guidance systems, sonobuoy, gyroscopes, mine detection systems and harbour protection and our transducers are used to give accurate readings in aircraft instrumentation and engine monitoring. Our piezoceramic components are versatile, durable and stable even in difficult operating conditions, making them ideal for use in our custom sensor and transducer systems. Many of the world's navies specify our specialist materials for their sonar systems.

Read more: CeramTec Protection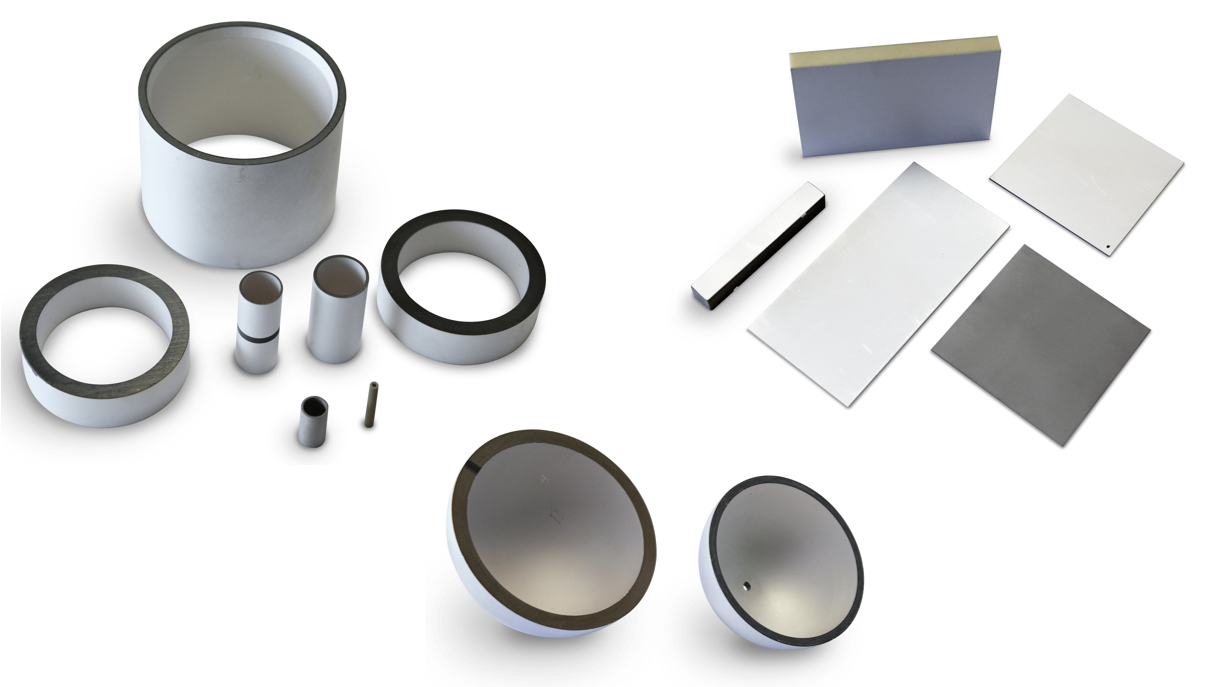 Sonar technology & hydroacoustics
Piezo ceramic components in sonar systems are used for recognition, ranging and navigation in a wide range of underwater applications such as echo sounders for small boats to measure water depth or sonar arrays for large ships to locate schools of fish, to monitor trawl nets or for seabed mapping.