To overview page
New process: 3D-printed CeramTec ceramic components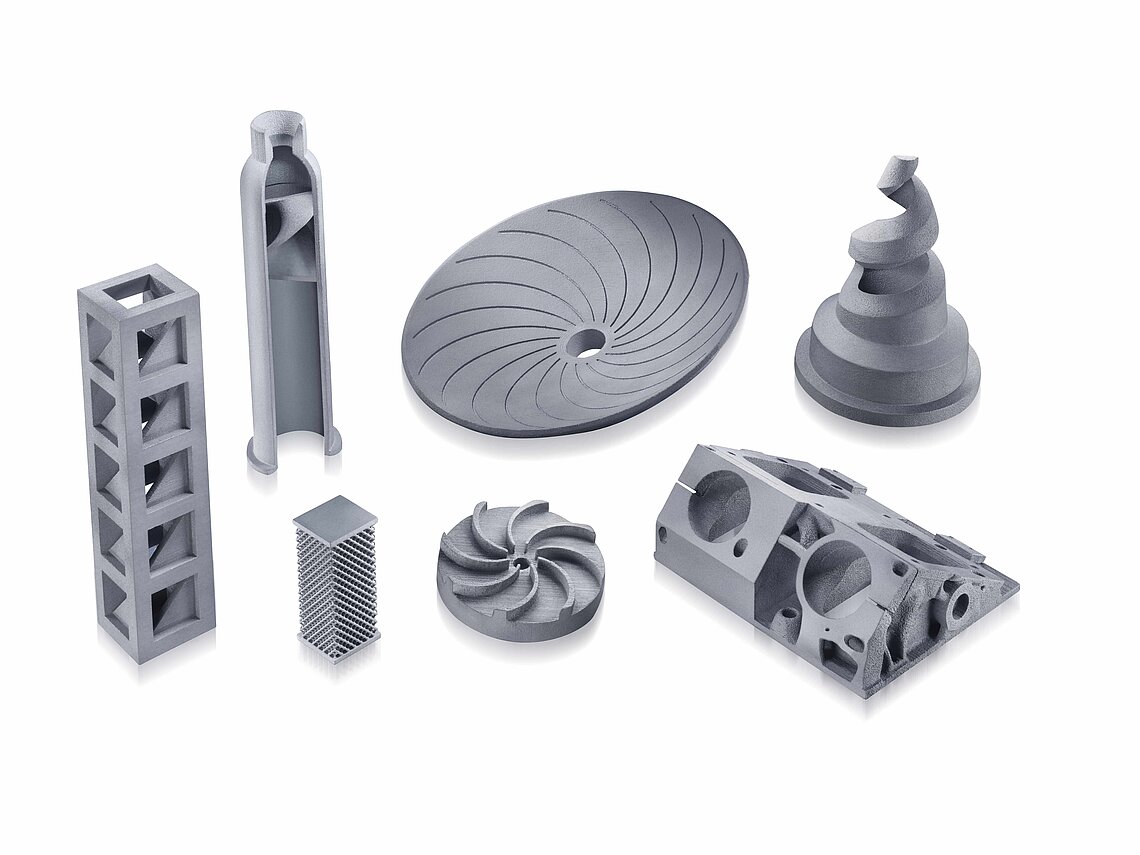 CeramTec has implemented a 3D printing process for the production of construction elements made from a new technical ceramics material: With ROCAR® 3D, the internationally operating specialist for technical ceramics adds a new material to its portfolio and thereby combines the special material properties of silicon carbide (SiSiC) with the advantages of the fast, cost-effective 3D printing process. It is primarily suitable for the innovative development and production of prototypes or components starting with batch size 1, for example in plant and mechanical engineering. At the same time, 3D printing is also increasingly used in a variety of industrial applications.
According to a recent study by the European Patent Office, 3D printing, known as additive manufacturing (AM), is growing rapidly in a wide range of industry sector, especially in recent years. Compared to polymers and metals, the process is not yet used as frequently in technical ceramics production. The parts made from ROCAR®3D by CeramTec exemplify the many advantages of the innovative process:
Additive manufacturing is faster overall than conventional subtractive production processes, including production lead times and individual processing steps. Equally important are the almost limitless possibilities in terms of product geometry and individual shaping, which are difficult to realise with traditional processes. Producing ceramic elements using 3D printing offers many advantages, especially for small series: The development of components can be realised more quickly and this often results in a faster product launch at lower costs. In the current Covid-19 crisis, additive manufacturing can also bridge bottlenecks in the supply chains. The process furthermore enables component optimisation, including better product quality, customisation and the production of complex workpieces. In addition, intricate functions can be combined in one component by combining assembly components. The material parameters correspond to conventionally produced components up to a few percentage points.
3D printers model the respective element using CAD design data, which can be flexibly modified in one mouse click. Since excess powder can be reused after printing, the amount of material used is low. After a thermal treatment with a final sintering process and an optional surface finishing, such as grinding, the component is ready. The process is important for the production of lightweight components that need to have particularly high stiffness and strength. The very hard and at the same time light ceramic hardly expands at high temperatures compared to other materials and offers extreme dimensional stability. In addition, it is resistant to acids, corrosion, oxidation and abrasion and provides high thermal conductivity and erodibility. By using fine silicon carbide powder, thin layers of up to 150μm and sophisticated structures are possible.
CeramTec manages the respective production process including data evaluation and production optimisation. Due to the large printing range of the 3D printer, several components can be produced simultaneously at low cost. ROCAR®3D complements the company's wide range of different materials for highly specialised ceramic elements, and 3D printing enables the development of components that may later be produced in large series in a particularly cost-effective and highly innovative way. However, additive manufacturing will also increasingly be used for the production of end products.
ROCAR®3D - Ceramics in new dimensions