To overview page
CeramTec Italia takes off in new premises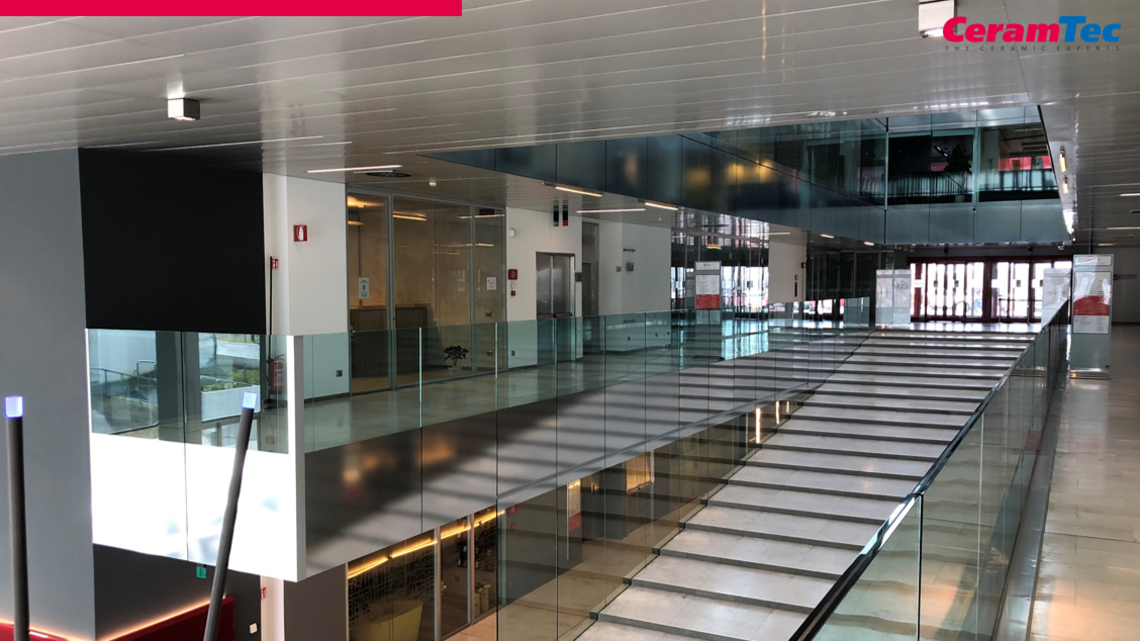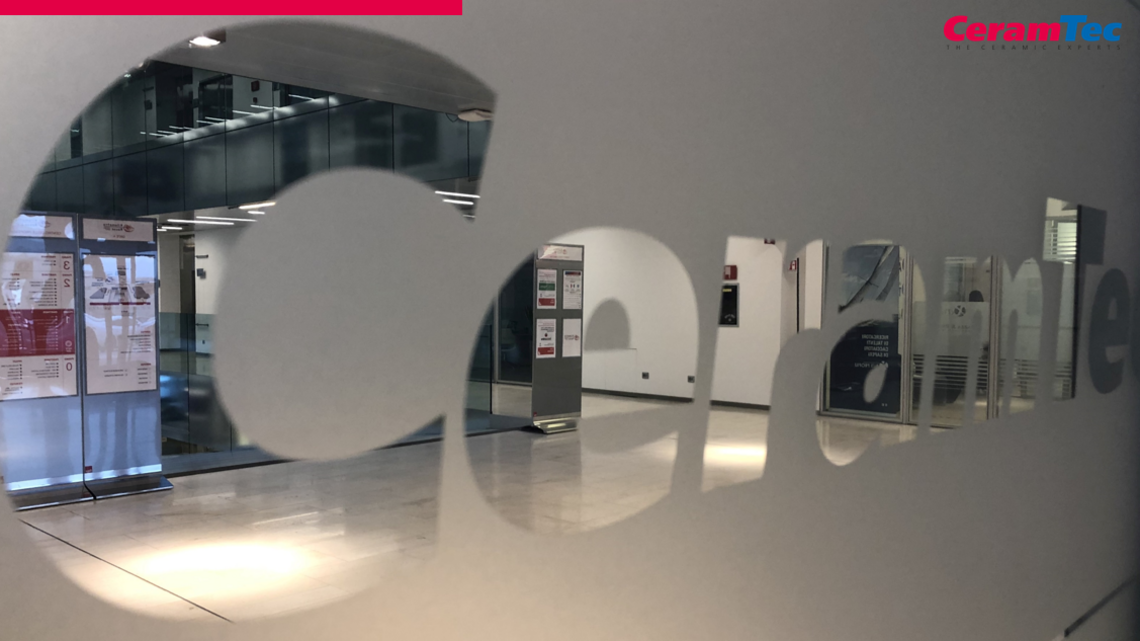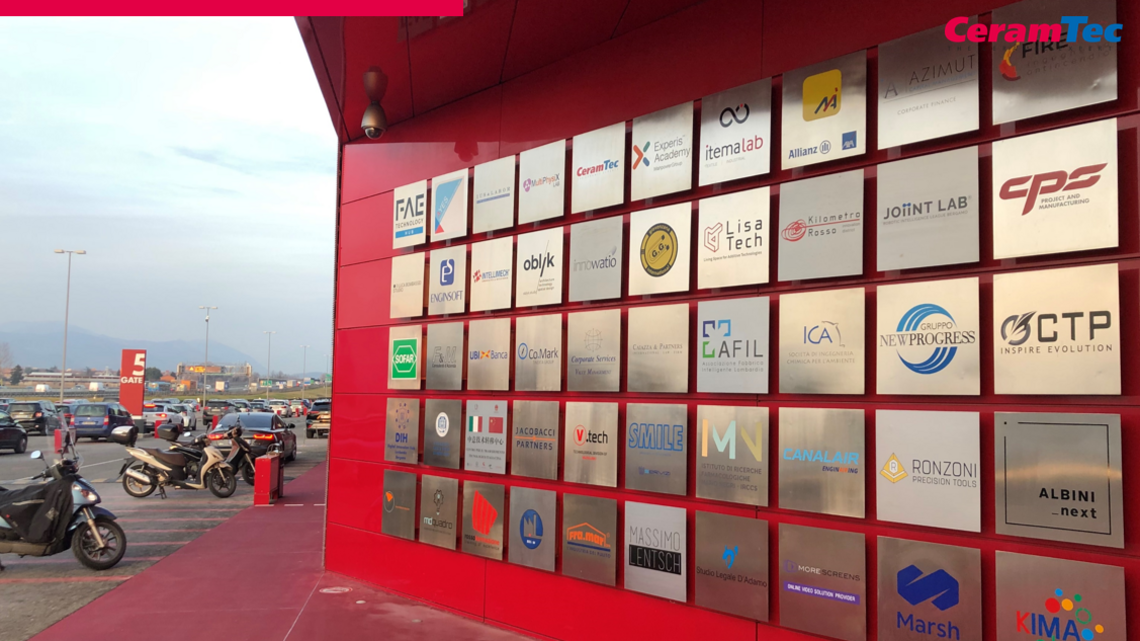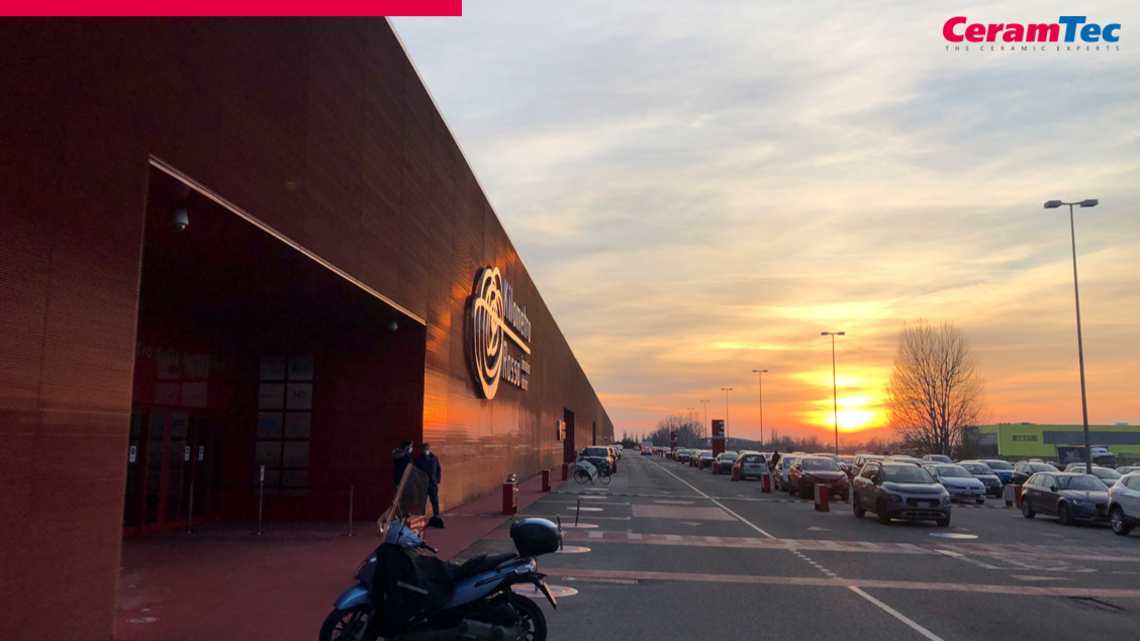 "Benvenuti a CeramTec Italia, entrate! - Welcome to CeramTec Italia, come in!"
That's the sound of Carlo Gementi, Global Sales Director Automotive, and his colleagues welcoming visitors and customers to their new premises. Since January 24, the team has officially moved into new offices in the Business Center at Kilometro Rosso. The "Kilometro Rosso" is a one-kilometer-long red wall that gave its name to the associated business park. The location is conveniently situated directly on the Milan-Venice freeway, close to the Bergamo exit and Orio al Serio airport. And at least as importantly, the team is now just a few minutes' walk from the headquarters of one of its most important customers, which is based in the same area.
In addition to the infrastructure of a modern tissue area – for example, cafés and shopping facilities, childcare or sports facilities – the business center also offers the special feature that it is home to many scientifically oriented companies and institutions. "From the exchange with the universities, research centers and start-ups in the area, we hope for new impulses, also in terms of innovation," says Carlo Gementi.
The premises are designed according to high architectural standards and energy criteria. The current 4-person Industrial Sales and Customer Service team already feels very much at home. Chris Suff, Vice President Industrial Sales with responsibility for International Sales Offices, was also able to see this for himself when he officially opened the new Bergamo office with his visit on January 24. Carlo Gementi: "Our new office is perfectly tailored to the needs of our team – and more importantly, to those of our customers. We are now much more centrally located and easier to reach, and can also show the outside world that we are a modern, efficient company."