High performance ceramics in protection applications
Protecting lives every day
Advanced ceramics for worldwide efficient protection: on land, at sea and in the air
At CeramTec we design, develop and manufacture advanced ceramics and assemblies that are used worldwide in a wide range of different applications, from mechanical engineering to the automotive industry and medical technology – and as well for armour, sensor and measurement applications for protection uses. Our technology and materials open up the possibility of greater precision, reliability and efficiency.
As an established engineering partner, CeramTec offers individual solutions and assemblies that are precisely tailored to customer requirements in the applications. From detection and measurement with sensors of specific properties to the protection of people and vehicles with appropriate protective ceramics.
The world is changing every day. International peacekeeping and security forces worldwide are continuously faced with new threats. CeramTec's mission is to protect life on land, at sea and in the air with advanced ceramics. With production sites and subsidiaries in Europe, America, and Asia, CeramTec is present around the globe as a manufacturer and supplier. The company is headquartered in Plochingen, near Stuttgart.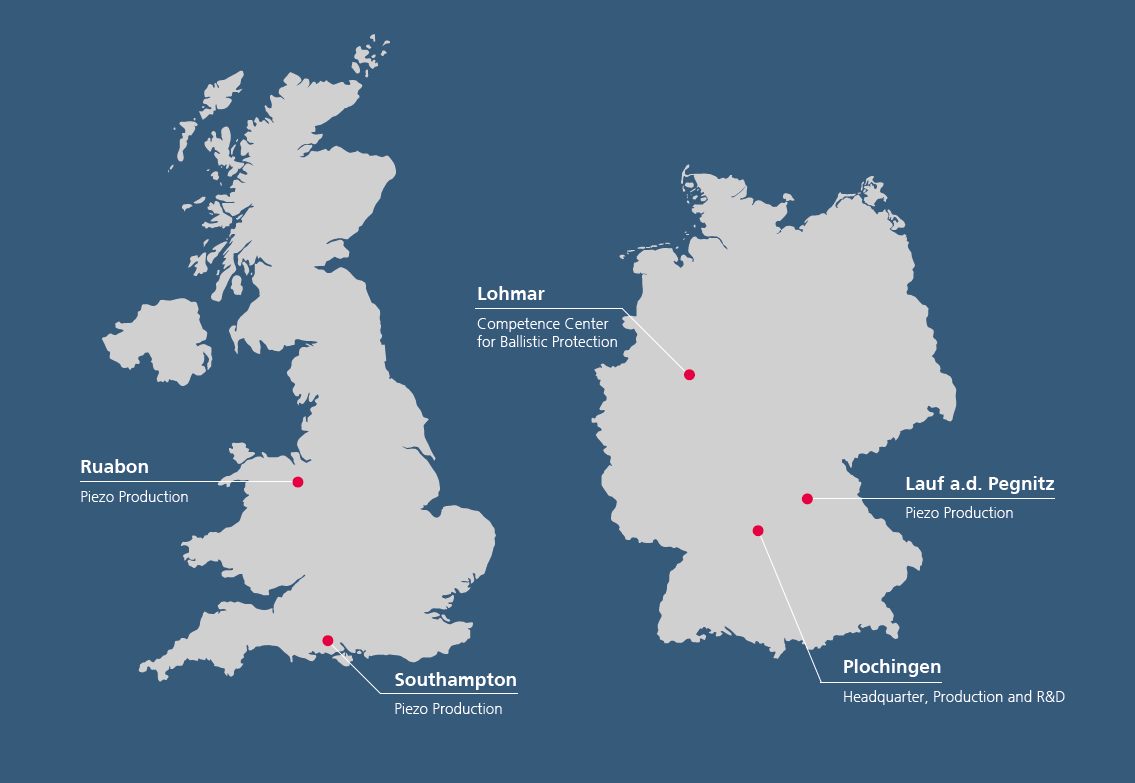 CeramTec serves customers with high grade of specialization: In Lohmar (Germany) is the CeramTec-Competence Center for Ballistic Protection.
The UK facilities in Ruabon and Southampton (United Kingdom) are focused on piezo products in special designs.
The plant in Lauf (Germany) is equipped for the production of piezo products in high volumes in high quality.
For protection applications CeramTec mainly works with customers that are part of the EU, NATO and NATO-equivalent countries and adheres to the strict national and international export controls in this area.
Special requirements? Our global acting defence team will find the ideal solution for your application.