To overview page
Cutting ceramics for turning cylinder liners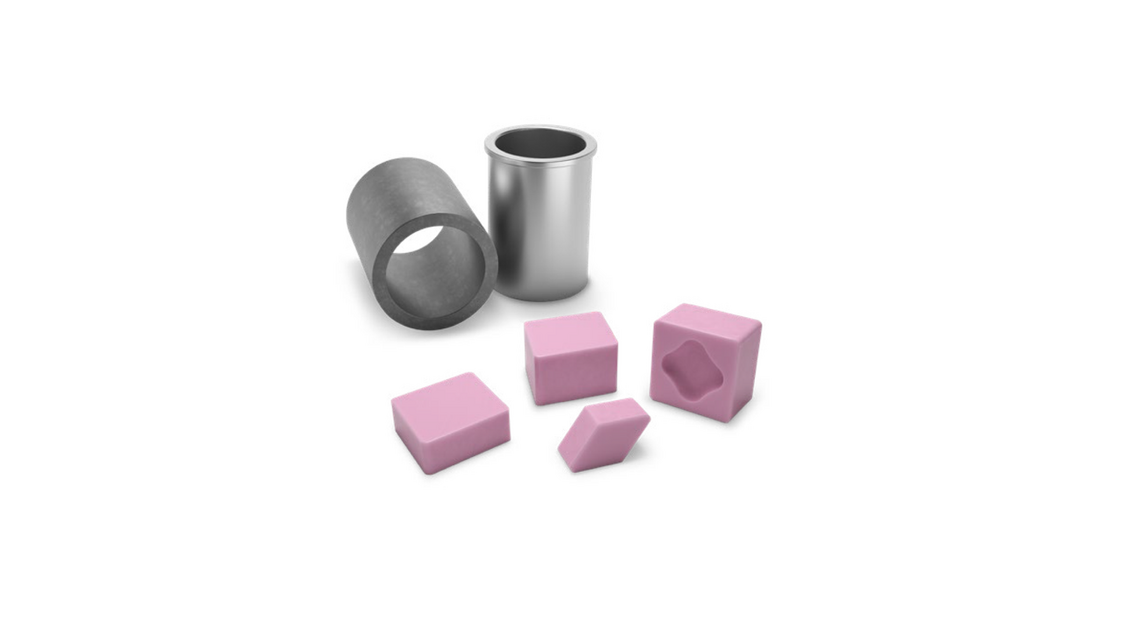 Oxide ceramics are considered the classic ceramic cutting materials for machining applications, frequently used for turning, roughing and finishing of workpieces made of cast iron. CeramTec developed the new AKT 180 cutting material for optimum process reliability and lowest manufacturing costs in high-performance machining of cast iron materials, especially those produced by centrifugal casting.
"The new AKT 180 cutting material is a oxide ceramic reinforced with zirconia. It was developed for the turning of various components made of cast iron materials, which were produced by centrifugal casting. Essentially, the oxide ceramic cutting material is used in general mechanical engineering and in the engine industry for the manufacture of mass-produced components such as cylinder liners," explains Johannes Schneider, Senior Product Manager Cutting Tools. "The cutting material in this composition is new and with significantly improved properties ensures a stable cutting process with high output and safety, thus meeting the ever-growing demands in terms of increasing productivity and reliability."
Higher cutting parameters with increased process reliability
The essential goal of high-performance machining is to achieve longer tool lives at lower manufacturing costs per component. Therefore, the ceramic inserts must be able to be used for a longer period at a higher machining speed. The AKT 180 ceramic grade ensures very good wear resistance thanks to the composition of oxide ceramic with further ceramic components and reinforcement with zirconium oxide. The cutting material matrix exhibits increased toughness, while maintaining a high level of heat resistance. The matrix reinforcement, which was developed by us more than 30 years ago and has become a standard, enables the AKT 180 ceramic to achieve very high cutting parameters with increased process reliability. This high-performance cutting material is therefore ideal for turning cast iron with lamellar graphite (GJL).
"Particularly in the serial production of medium to high quantities, the newly developed cutting material proves its high cost-effectiveness. The improved wear and cutting behaviour enables increased machining speeds, resulting in large metal removal rates with high process reliability," says Johannes Schneider.
We develop adapted cutting materials based on the characteristics of the materials to be machined, incorporating current market requirements in the development process, and ensuring that customers benefit from innovative market developments.

For more information on the AKT 180 high-performance ceramic material please click here.
Order machining products & solutions directly online - with our CeramCreator.