To overview page
Manufacturing of SiSiC plates for semiconductor machines with a focus on process integration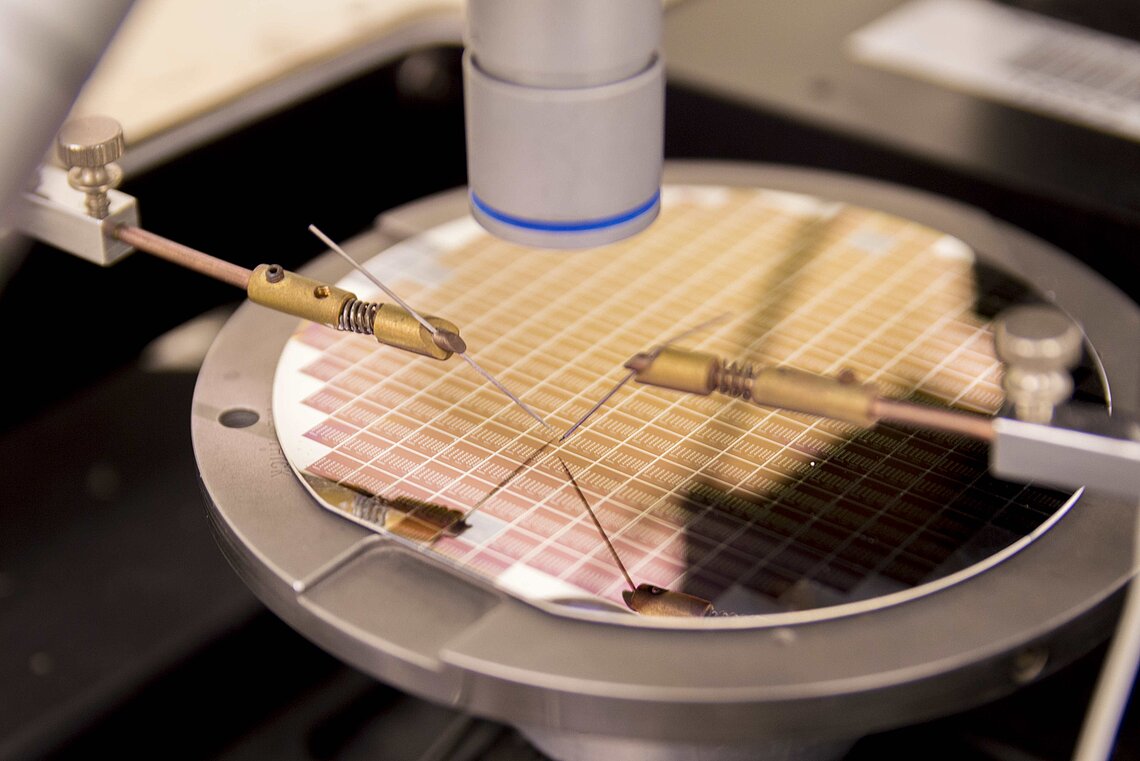 With manufacturing processes in the semiconductor industry becoming increasingly more demanding, component suppliers must offer products of the highest quality to meet current and future demands in chip production. Focussing on both product innovation and process integration, globally leading advanced ceramics manufacturer CeramTec applies a two-fold approach to enable higher chip quality.
In 2020, the global semiconductor industry recorded a turnover of US $440 Billion, driven by increasing digitalisation and technologies around AI, 5G or e-mobility and IoT, which all rely on semiconductor technology. In recognition of this potential, the European Commission launched its "European Alliance on Processors and Semiconductor Technologies" in July. The aim is to increase the European share of global semiconductor production to 20% by 2030 and of expanding manufacturing capacities to develop state-of-the-art chips in the 5 to 2 nm range.
"The current semiconductor market is experiencing considerable growth thanks to new digital technologies. This affects CeramTec as a component supplier of SiSiC plates, which are used as the basis for electrostatic wafer chucks in semiconductor machines for the production of chips. The product quality of the components and efficiency in production are two key factors for wafer manufacturers. This is what we focus on," says Fabio Lodigiani, Sales Director Machinery at CeramTec.

More than just a component supplier thanks to process integration
The manufacturing processes of semiconductors are very complex and require a high level of know-how and state-of-the-art technical solutions. As a component supplier for silicon wafer production, CeramTec offers its customers the possibility to integrate further processing steps into its own manufacturing process. This includes the refinement of SiSiC plates before they are installed in the wafer manufacturers' sophisticated systems.
Customers who utilise this process save overall costs, resources, and machine capacity.
"Process integration with our customers is part of a co-development process, during which we can use our advanced ceramics and technical solutions to improve customers' production processes and make them more efficient. This allows us to offer significant added value," explains Lodigiani.
For its own production processes, CeramTec also relies on innovative technologies such as 3D printing to make the production of SiSiC components. Unique product geometry can be created by 3D printing that cannot be produced by other manufacturing routes.

Material composition key for optimal use in semicon machinery
CeramTec's "Rocar SiF" plates are the result of years of research and ongoing development. "Rocar SiF" is a high-performance SiSiC, an extremely lightweight silicon carbide ceramic.
Balancing various requirements is a challenge in the production of SiSiC plates: On the one hand, the material must be extremely homogeneous and refined, and on the other hand, the highest possible conductivity must be maintained.
"Rocar SiF" plates achieve an optimal balance in material properties and enable high-precision microstructuring of the SiSiC surface. This allows for a more accurate handling of the silicon wafer which has a direct impact on chip quality.

Discover more information on CeramTec's silicon carbide material