To overview page
CeramTec at Semicon Europa 2023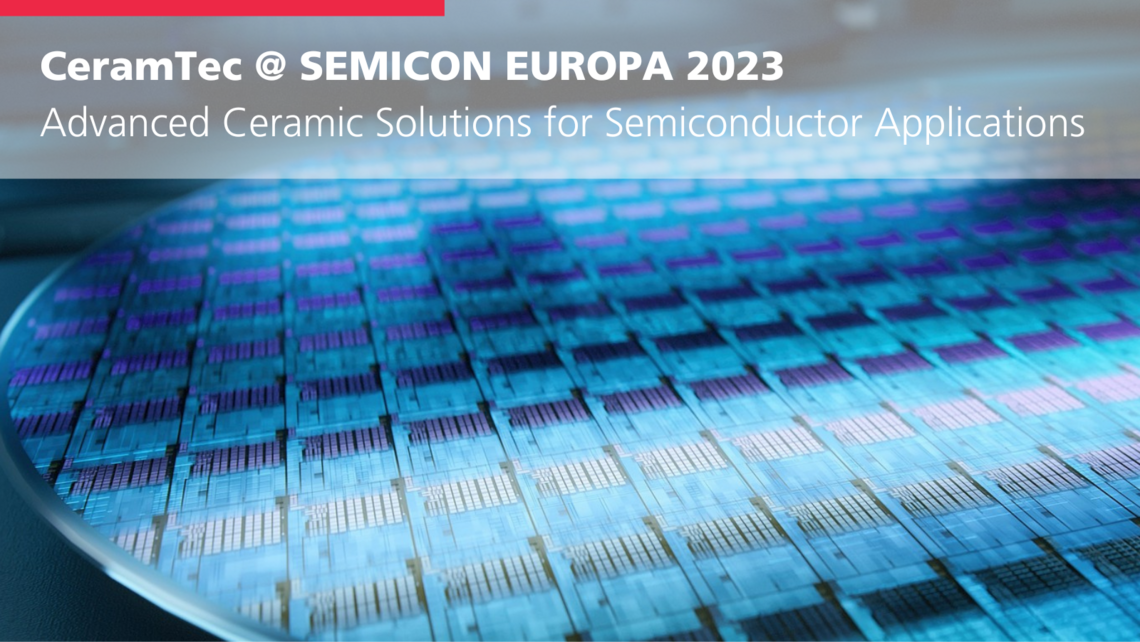 At SEMICON EUROPA 2023, the leading European trade fair for the semiconductor industry in Munich, we will present high-performance ceramic solutions for machining and production processes in the semiconductor industry - including chucks and wafer polishing plates.
On site, we will present ceramic components for the semiconductor industry, 3D printing solutions and ceramic solutions for electronic applications. In addition, discover our expertise in the development and production of materials for the semiconductor industry:
Silicon Carbide (SiSiC),
Silicon nitride (Si3N4),
Aluminium nitride (AIN) and also
Alumina (AI2O3)
Visit us in hall 2, booth B2242 - from 14 to 17 November 2023 at SEMICON in Munich.