Increase Service Life, Expand Applications, Lower Costs
Ceramic Seal and Regulator Technology in Mechanical Engineering
Ceramic seal and regulator technology has a positive impact on the productivity, dependability, aging characteristics and operating costs of industrial equipment and household appliances.
CeramTec offers a broad spectrum of materials to create the technical ceramics used in manufacturing appliances and other consumer goods. Alumina can be used whenever insulation is required, whereas silicon carbide excels in thermal conductivity and silicon nitride provides strength and durability. In instances where expansion coefficients are key, zirconium oxide is the material of choice.
What all of these ceramic materials have in common is their unsurpassed wear resistance and chemical resistance to aggressive media that flow through components at high temperatures and under high pressure. This means that components made from these materials satisfy even the most stringent requirements when it comes to functionality, long service life and cost effectiveness in equipment and mechanical engineering.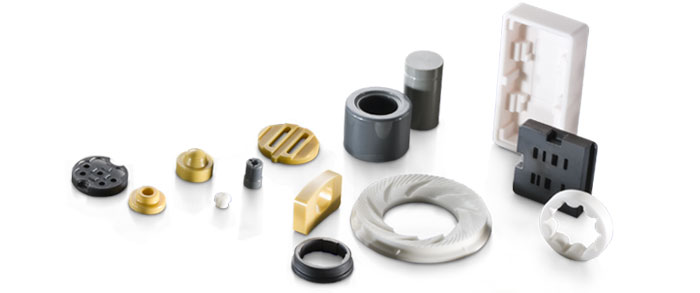 Chemical resistance, efficiency with gas-tight seals and diamond-like hardness are compelling arguments for using ceramics in seal and regulator technology. Under ideal circumstances components can be axially demolded, making it possible to use the affordable pressed disk method of production. CeramTec can also manufacture more complex molds using injection molding. Grinding, polishing and rotofinishing are some of the mechanical finishing options available for ensuring tight tolerances and improving surface finish quality.
Sealing, Regulating and Controlling with Ceramics in Equipment and Mechanical Engineering
Beverage making and dispensing
Cosmetics manufacturing
Domestic appliances
Electrical appliances
Food and beverage industry
Hygiene
Medical equipment
Pharmaceuticals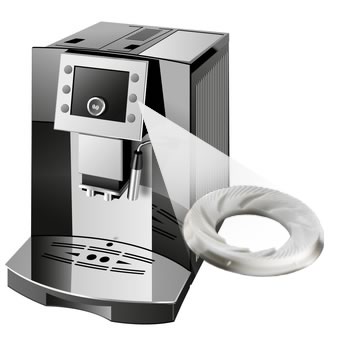 Ceramic grinding discs in fully automatic coffee machines
Controlling and Regulating Liquids and Gases with Ceramic Seal and Regulator Technology
Bearings, seals, regulator discs and seal rings made from technical ceramics are the first choice for every pump used in household appliances and electrical appliances – including washing machines and dishwashers.
But no matter what areas of household appliance engineering, mechanical engineering, pharmaceuticals or the food and beverage industry, and no matter what the variety of different media used: discharging, pumping, regulating, controlling, measuring, grinding, blocking, sealing, compressing, insulating or mixing – ceramic components help increase service life, expand applications, lower operating costs and develop new market segments for products.
Ceramic Seal Rings, Bearings and Sealing Technology in Machines, Equipment and Systems:
Axial and radial bearings, bearing rollers
Seal discs and seal rings
Nozzles and casings
Seal rings
G rotors
Insulators and feedthroughs
Grinding discs
Pump components and pump casings
Seal discs and regulator discs
Valves
Cyrol® – Bearing Rollers made from Silicon Nitride
CeramTec developed a silicon nitride material and production method to mass produce ceramic bearing rollers at very affordable costs. Cyrol bearing rollers open up a broad spectrum of applications for ceramic bearings and hybrid roller bearings. They meet the technical requirements for roller bearings according to the ASTM F2730/F2730M Class I Standard for salable prices.